Prof Stephanie Tubert Jeannin
O-Health-Edu Project Coordinator
Welcome to the O-Health-Edu data hub, your one stop location for all things Oral Health Professionals Education in Europe.
Through this one access and real time data hub you will be able to:
•    Explore the various programmes available throughout Europe 
•    Review report cards for each school so you can know what to expect 
•    Read national, regional and other reports compiled by the project team based on various stages of data collection
•    Access the easy to ready fact sheets aim for the public or person considering studying as an Oral Health Professional 
•    Access some key statistics and trends as our survey is responded to in real time
We hope you find it useful and welcome your comments and suggestions. If you are a faculty member or Dean who wishes to have your institution included email your request here.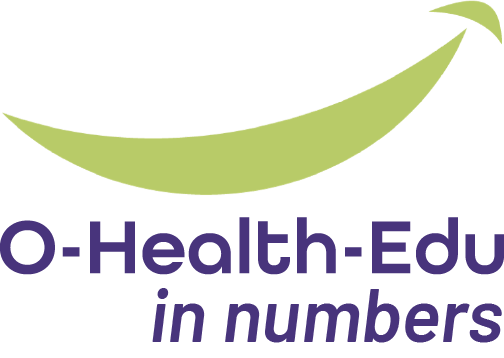 # of Submissions
1
2
3
4
5
6
7
8
9
10
11
12
13
14
15
16
17
18
19
20
21
22
23
24
25
25
Number of
participating countries
Serial number (submission SUM)
1
1
1
1
1
1
1
1
1
1
1
1
1
1
1
1
1
1
1
1
1
1
1
1
1
1
1
1
1
1
1
1
1
1
1
1
1
1
1
1
1
1
1
1
1
1
1
1
1
1
1
1
1
1
1
1
1
1
1
1
1
1
1
1
1
1
1
1
1
1
70
Completed
Dental Programme submissions
Serial number (submission SUM)
1
1
1
1
1
1
1
1
1
1
1
1
1
1
1
1
1
1
1
1
1
1
1
1
1
25
Completed
Dental Hygiene submissions
---