O-Health-Edu is proud to announce that Eight European stakeholders have actively been consulted and co-signed a Charter to support a Vision for Oral Health Professionals´ education.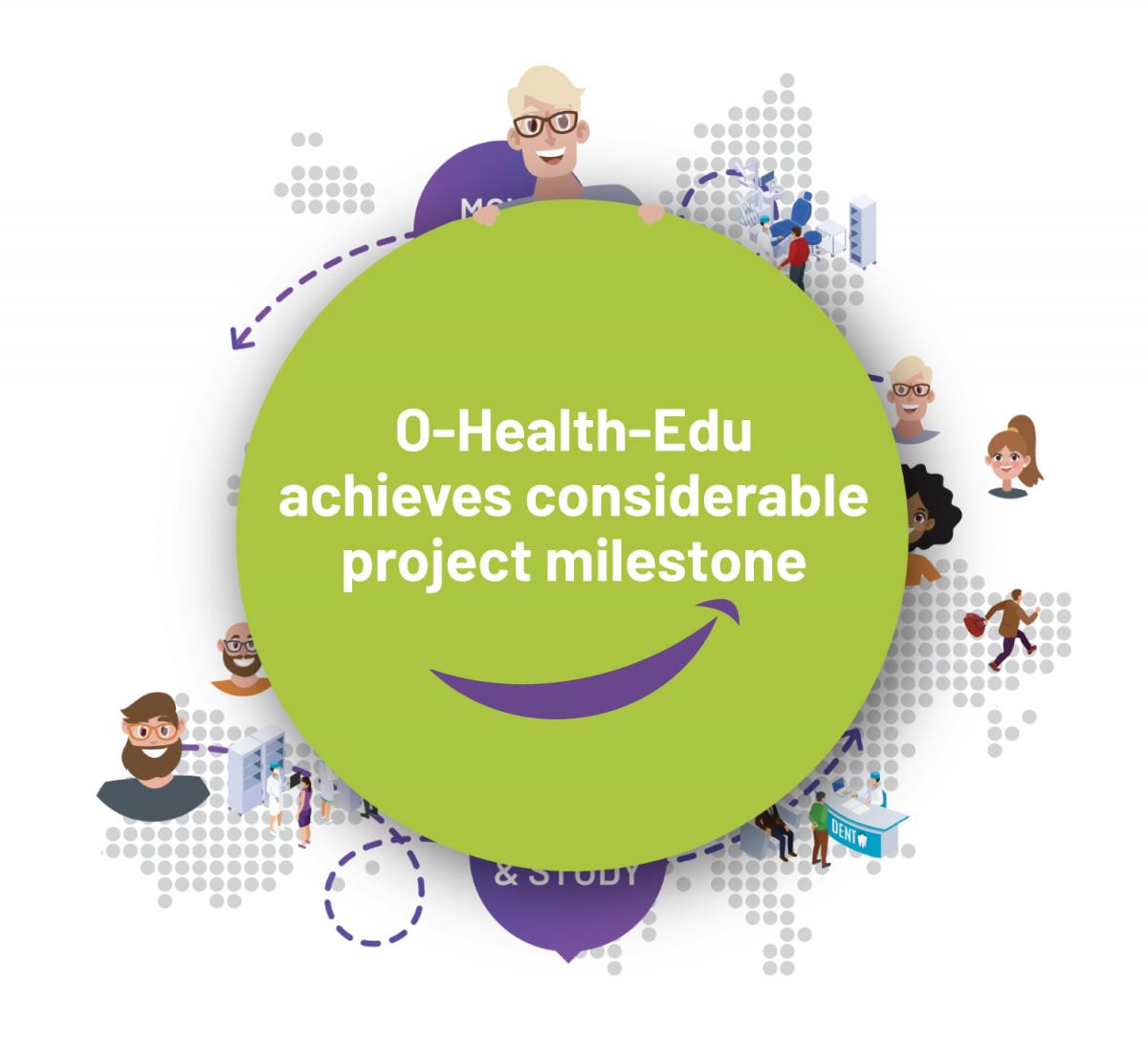 Oral Health Professionals´ education has entered an era of change - illustrated by these key policy documents:
The on-going Resolution, Strategy and draft Action Plan of the WHO for Oral Health Promotion
The O-Health-Edu Vision for Oral Health Professional's education in Europe (2022), and
ADEE's Graduating European Dentist Curriculum (2017)
To enable the delivery of the ambitious targets presented in such documents, European stakeholders must continue to work together on the approach and delivery of education, in a way that addresses anticipated changes in the oral health workforce.
O-Health-Edu is an Erasmus+ funded project that brings together partner Universities and ADEE with a wide variety of stakeholders. The aims are to better understand how Oral Health Professionals´ education is delivered across Europe and to facilitate implementation of a new Vision for Oral Health Professionals´ education.
The Council of European Dentists (CED); the Council of European Chief Dental Officers (CECDO); the European Association for Public Dental Health (EADPH); the European Dental Student's Association (EDSA); the European Dental Hygienist Federation (EDHF), the Forum of European Heads and Deans of Dental Schools (FEHDD); the Platform for Better Oral Health in Europe, along with the O-Health-Edu project team and the Association for Dental Education in Europe (ADEE), commit to:
Improved inter-stakeholder collaboration
Being respectful of each stakeholder's autonomy, expertise and professions
Ensuring that patients and students are at the core of our person-centred framework
Promoting a holistic vision of oral health
Developing sustainable healthcare and education models in the best interest of society
In addition to the original eight signing stakeholders, O-Health-Edu is proud to announce that a ninth stakeholders (the International Association for Dental Research (IADR)- Pan European region) will also co-signed the Charter to enable delivery of this vision for change.
We are confident that a collaborative approach to implementing the Vision for Oral Health Professionals´ Education in Europe will ensure that the future needs of the population are addressed.
Speaking on the O-Health-Edu " Vision for Oral Health Professionals´ education" and its associated charter, Prof Stephanie Tubert-Jeannin (University Clermont Auvergne, France, project co-ordinator), emphasises the importance of international networking to enable development of Oral Health Professionals education in Europe and beyond. Going forward this important project will be overseen by ADEE, whose mission since 1975 has been to promote quality in dental education.
For more information on O-Health-Edu, please visit the website under https://o-health-edu.org/
About O-Health-Edu
O-Health-Edu is an Erasmus + co-funded project with an overall aim to better understand the current state of oral health education within Europe, and to develop a suite of online tools that will support the aggregation, interrogation and presentation of oral health education programme data, and curriculum documents.
About ADEE
ADEE brings together a broad-based membership across Europe comprised of dental schools, specialist societies and national associations concerned with dental education. ADEE is committed to the advancement of the highest level of health care for all people of Europe through its mission statements:
To promote the advancement and foster convergence towards high standards of dental education.
To promote and help to co-ordinate peer review and quality assurance in dental education and training.
To promote the development of assessment and examination methods To promote exchange of staff, students and programmes.
To disseminate knowledge and understanding on education.
To provide a European link with other bodies concerned with education, particularly dental education.
ADEE members are European university dental schools, specialist societies or other national dental bodies concerned with or related to dental education.